Hey, how's it going Boa buds? (Sheesh, the "Cringe train" has just arrived at the station!) It's ya boy, SB here and I've been dying to share something with you guys for the last like, Six days! And that something is…. My Popsona!
So if you haven't the slightest clue what a Popsona is, then you need to check out the awesome post the Pop creators sent out on their blog right here! I have to admit, there were some pretty cool and interesting stuff I learned from reading other poptropican's Popsonas, (Like who knew Smart Flame was a Leprechaun?!… Jk :p) So that encouraged me to make my very own!
Now before I reveal Sporty Boa's own Popsona, I'd like you 2 check out these neat entries I found on social media: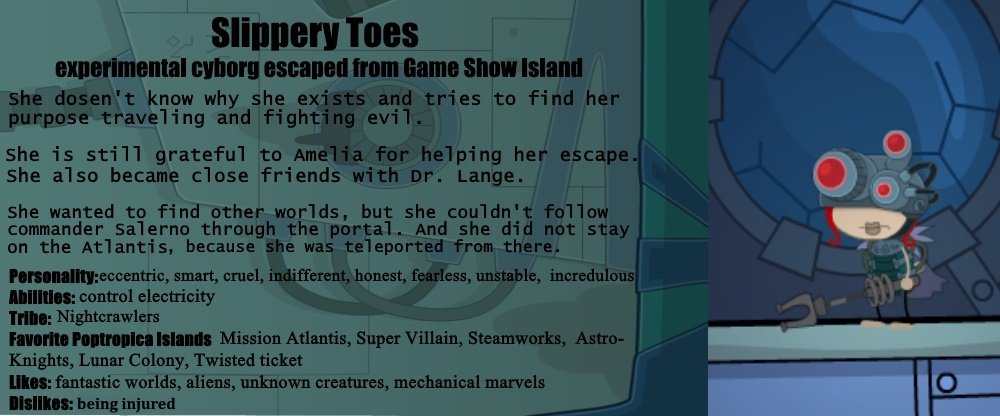 Btw, I made my own Popsona card a little while before this post, Check it out right here! K, now for the moment you've been waiting for… My Per- I mean, Popsona!
Name: Sporty Boa
Nickname(s): SB, Sporty, Boa (lel)
Backstory:  Sporty Boa actually has a pretty mysterious past… It's not that he doesn't remember, it's just he choses not to share it with everyone. What he will tell us though, is that he grew up on Twisted Thicket island, in a small town constantly under construction. As a young kid, he always felt unsettled when the construction crew's machines started chopping down trees, and when most people saw fear in the creatures that lurked within the twisted thicket, SB drew interest and fascination. He eventually would leave his home island and travel the world, discovering new places and people, and most of all, uncovering new adventures.
Personality: Intuitive, Humorous, Laid Back, Curious, Preporational, Kind, and fearful
Age: 15
Favorite Color: Green (Specifically: Pine Green)
Favorite Island: Cryptids
Likes: Nature(Animals, Trees), Making friends, Sports, Family, and Video Games
Dislikes: Myron V. Buren, Haters, Lumberjerks, The Nokken, Ghosts, Mayo, and Puppets
Aaand that's all folks! Oh wait, I promised Top 10 Thursdays were returning and Voting would be available this week! Sooo, Type in the comments either option #1 or #2 you can also vote using my twitter poll to decide theme you want to see! I'll catch you later, this boa's gotta bounce!
Option #1: Top 10 Poptropica Villains
Option #2: Top 10 Coolest Common rooms in Poptropica